JUUL Injury Attorney In West Virginia
JUUL Addiction & Injury Attorneys Morgantown and Charleston, WV
There is a new generation of nicotine addicts in our country today. We at Miller Luzier PLLC believe that this new generation of nicotine addicts is a result of the aggressive and clever marketing of e-cigarette and vaping products to our children and teens.
Has your child or teen become addicted to nicotine or suffered an injury after using a JUUL vaping device? Did you become addicted to nicotine or suffer an injury after using a JUUL vaping device?
If so, contact us today! The attorneys at Miller Luzier PLLC are here to help our clients obtain the compensation they deserve.
---
Miller Luzier PLLC is currently investigating & accepting JUUL Addiction and Injury Claims
Nicotine AddictionPermanent changes to the adolescent brain and life-long addiction.
Gateway to other addictions.
Prenatal Exposure Impairments to normal development, respiratory illnesses, behavior problems, SIDS.
Behavioral and Mental Health Problems Depression, anxiety, anger, lack of focus and the failure to cope with stress.
Current Health ProblemsSeizures, strokes, asthma, other lung issues.
Long-term Health ProblemsLung disease, cancer, cardiovascular disease, decreased life expectancy, death.
---
JUUL – What is it?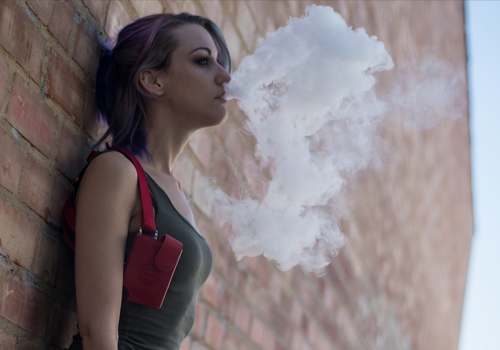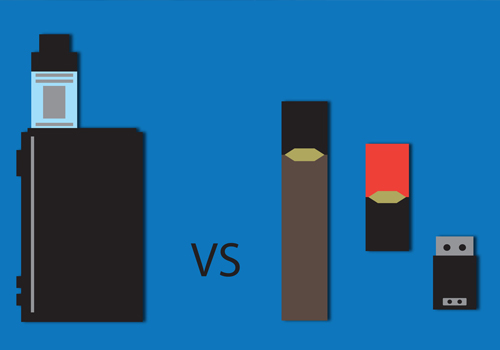 Have you heard the term JUUL or juuling but don't know what it is? Simply put, JUUL is a manufacturer of e-cigarette and vaping products. A JUUL vape device is made up of a rechargeable battery, a vaporizer and the "pod", which is a small disposable cartridge that holds the vape juice. The vape juice comes in many different flavors such as fruit medley, bubblegum and mint. Juuling is the "slang" term often used to refer to the use of a JUUL vaping device. In 2015, JUUL began marketing its vaping devices and now holds the majority of the U.S. vaping market.i The key distinction between early vaping devices, which were large and clunky and JUUL vaping devices is that JUUL devices are small and sleek and made to resemble a USB flash drive. In fact, the way to charge a JUUL device is to plug it into a USB port on a computer just like a normal USB flash drive. This design helps school age children to "openly" hide their JUUL device.
When JUUL launched its products in 2015, it advertised heavily on Instagram. JUUL had launch parties attended by celebrities and social media influencers where JUUL vaping devices were extremely discounted or provided for free. JUUL also used colorful ads and youthful and cool looking models in its advertising. There were even specific JUUL hashtags that were created and spread across the internet such as #LightsCameraVapor and #smokingevolved.
JUUL claims that its early marketing was not targeted to our country's youth. However, we disagree and contend that a review of early JUUL marketing supports our position. In fact, a Stanford research team looked into the impact of tobacco advertising and concluded that JUUL's marketing was "patently youth-oriented." ii The former commission of the Food and Drug Administration ("FDA") Scott Gottlieb previously stated in reference to JUUL "I hope they recognize the problem that's been created has been created largely by their product." "If you go back and look at their marketing campaigns from 2015 and 16, it's hard not to look at that marketing and conclude that's it's not going to be appealing to a youth, to a teenager. It certainly in my view had some impact on creating the problem we have now." iii
---
Dangers Associated With JUUL Products
We believe there are many potential dangers associated with the use of a JUUL vaping device. The nicotine contained in one (1) JUUL pod is equal to the nicotine in two (2) full packs of traditional cigarettes.iv Medical professional are concerned about the high concentrations of nicotine in JUUL products because of nicotine's highly addictive nature. Nicotine is not only addictive but nicotine exposure has been associated with a myriad of problems, including, but not limited to:
JUUL is designed so that the nicotine in its products are more easily absorbed into the bloodstream. In addition, several chemicals have been identified in JUUL vapor that are known carcinogens.
---
JUUL Use – It's an Epidemic
JUUL use among our country's youth is widespread. The FDA has referred to the use of JUUL vaping devices and other vaping devices among U.S. youth as a national epidemic.
---
Do you have a claim against JUUL – Contact Us Today!
The attorneys at Miller Luzier PLLC are currently investigating addiction and injury claims associated with the use of JUUL vaping devices and products. We contend that JUUL engaged in a calculated and purposeful marketing campaign to target our children and teens. Our belief is supported by a review of JUUL marketing, which incorporated the use of social media, bright colors, youthful and cool looking models in addition to the USB looking design of its vaping device and associated candy-like flavors. Not only do we believe that JUUL targeted our children and teens to create a new generation of nicotine addicts, but we feel that JUUL failed to adequately warn the public about the nicotine content of its products and the health risks associated with vaping nicotine. Nicotine addiction is real and can lead to a number of problems both physical and emotional. Rest assured Miller Luzier PLLC is here to help.
Speak To A West Virginia JUUL Addiction and Injury Attorney
To obtain more information about how we can assist you in a JUUL addiction or injury claim, please fill out our online contact form or call Miller Luzier PLLC at 304-566-9818 today. Whether we're traveling to you or you're able to meet with us at our office, the initial consultation is free.
---
General Sources
Stanford University
FDA
www.consumeraffairs.com
National Center For Health Research
www.vox.com
www.healthline.com
American Academy of Family Physicians
---
Cited Sources
Bruin JE, Gerstein HC, and Holloway AC. (2010) Review – Long‐Term Consequences of Fetal and Neonatal Nicotine Exposure: A Critical Review. Toxicological Sciences 116 (2): 364-374